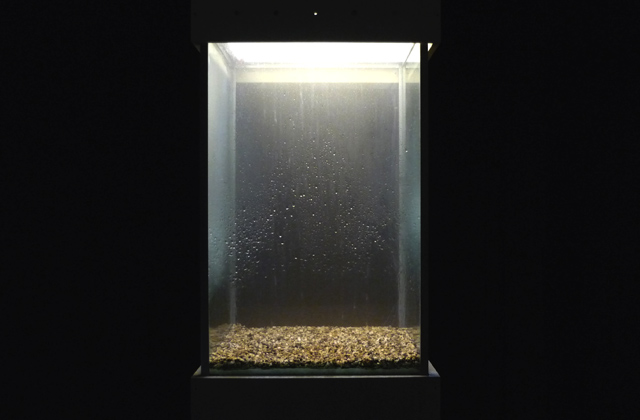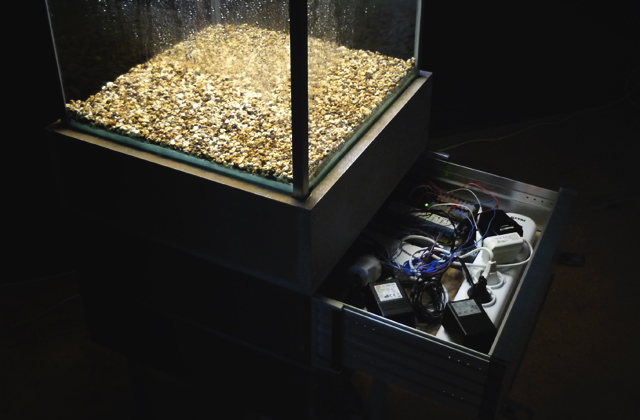 Genesis Box reconstructs a landscape similar to the state earth might have been at its beginning. Inside the glass box, meteoric phenomena like sunshine, rain and clouds are reproduced. Those conditions are generated and controlled by a custom programmed micro controller system.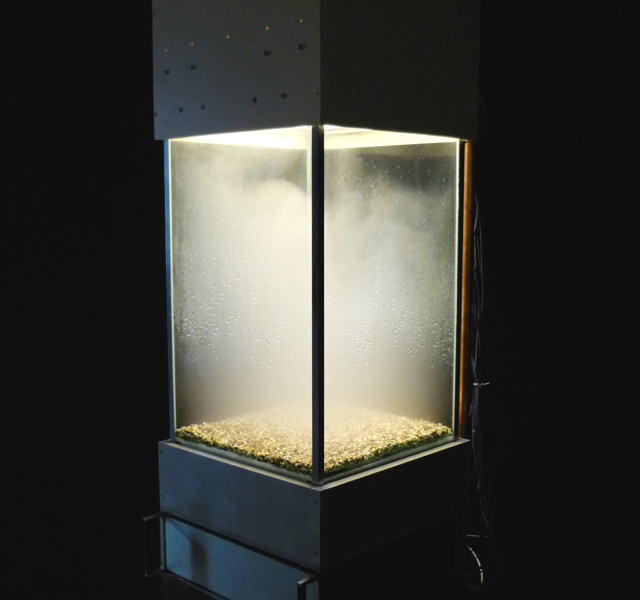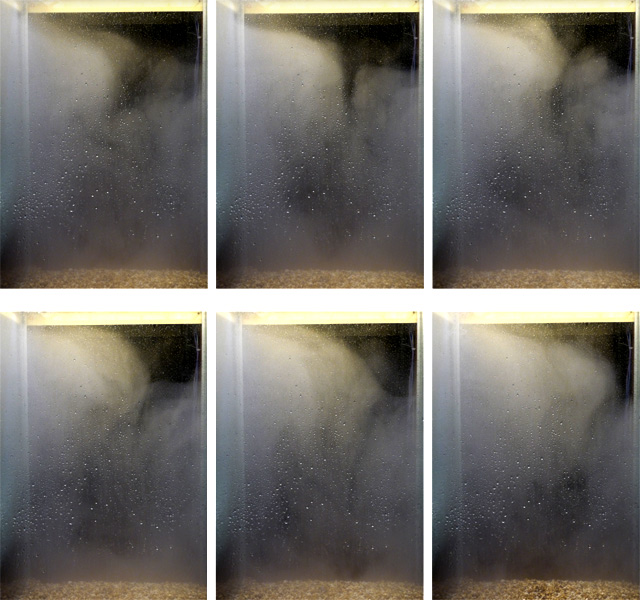 Concept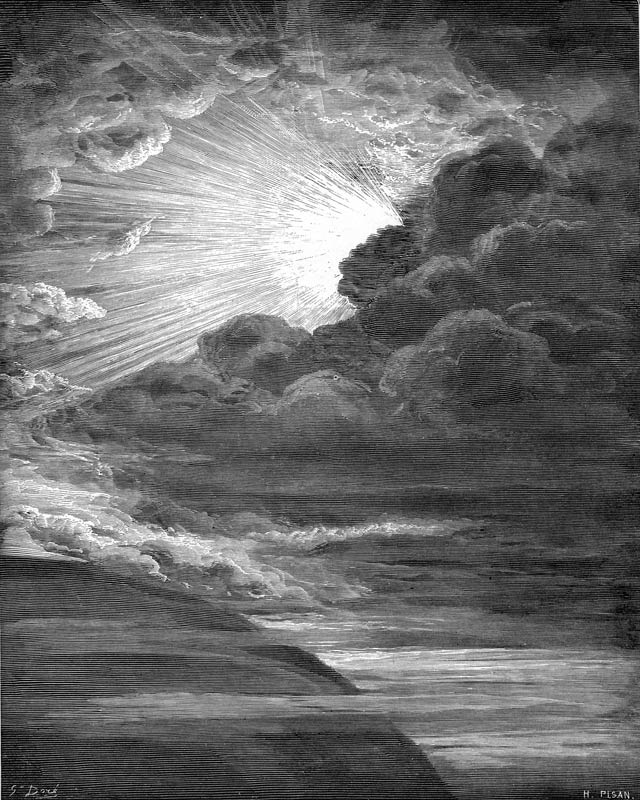 Gustave Doré "Creation of Light"
How was the world created, what was it made of? Every culture has its own believes and myths. But if they all describe the same world, why do these stories differ? And if one of those stories can be found true, does it mean all the other stories are wrong?
This artwork investigates this question. If one concept is proved to be wrong, does it therefore lose all its value? Is it still worthy? The Genesis Box tells another side of the genesis story. It is a distinctive approach. The Genesis Box constructs a new model of the world, but at the same time it destructs all the other worlds.