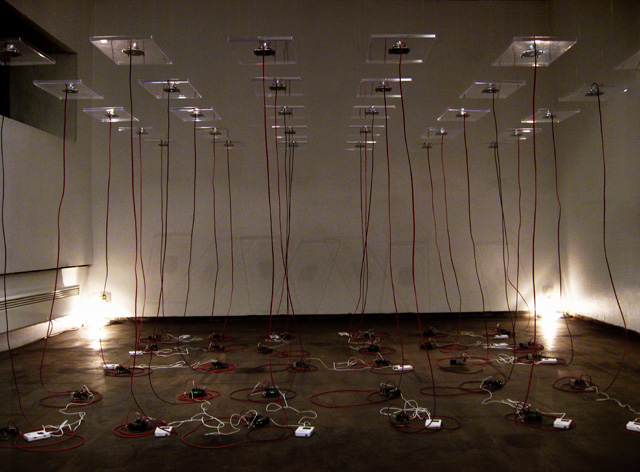 Overview:
This installation is part of the "Tree Story Forest Project". It is build with several speakers, playing voices of different people. Each speaker plays the voice of one person reading a story about a tree. All stories are about trees, however they are all different, having been collected from all over the world. When these stories are played at the same time and in the same space, the many "trees" construct a virtual "forest" in the air. When a person stands close to a speaker, he can listen to the story it plays. But if he stands at some distance from the speakers, not close to any one in particular, he can listen to the many "Tree" stories as a "Forest".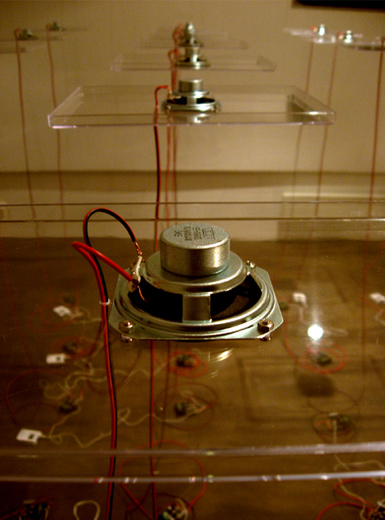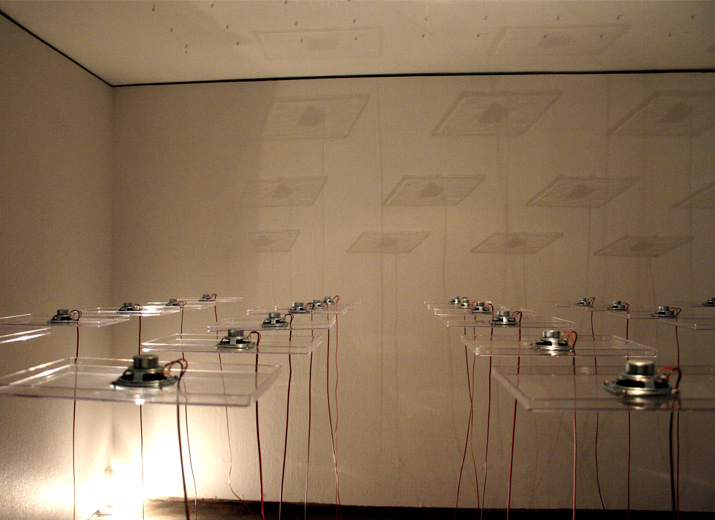 This artwork constructs an imaginary "Forest" at an inner space. It induces people to think again about the existence of trees and evaluate our ecological relationship with them, and offers new perspectives or point of views about real forests.
I have developed the basic concept of this sound art project, and enlisted American writer Stephen Ausherman to write a series of short texts about "Tree" while at a residency program in Bernheim Forest. The "Forest" is formed by many speakers each playing a reading of one of these texts by a different person. These recorded stories are all about the subject "Tree".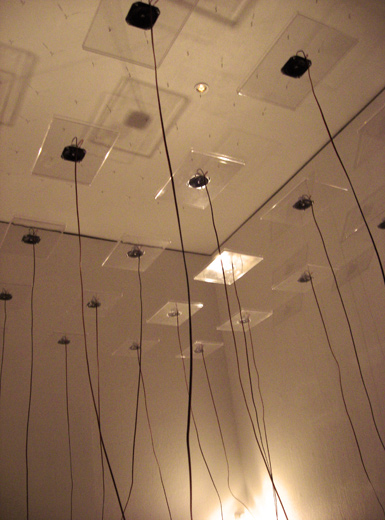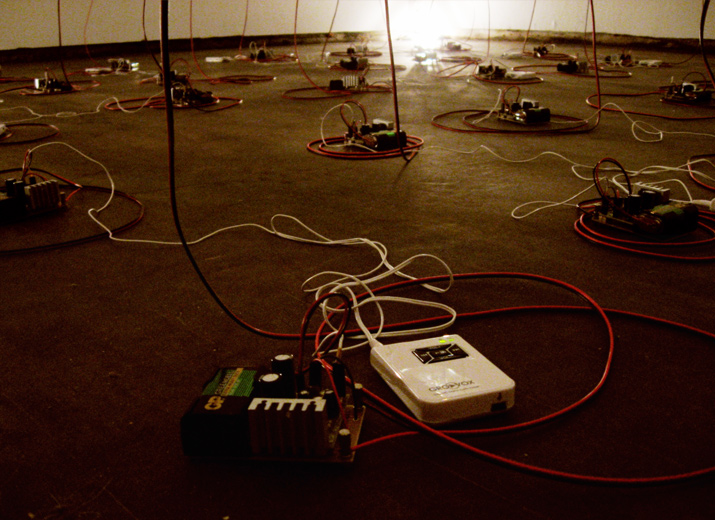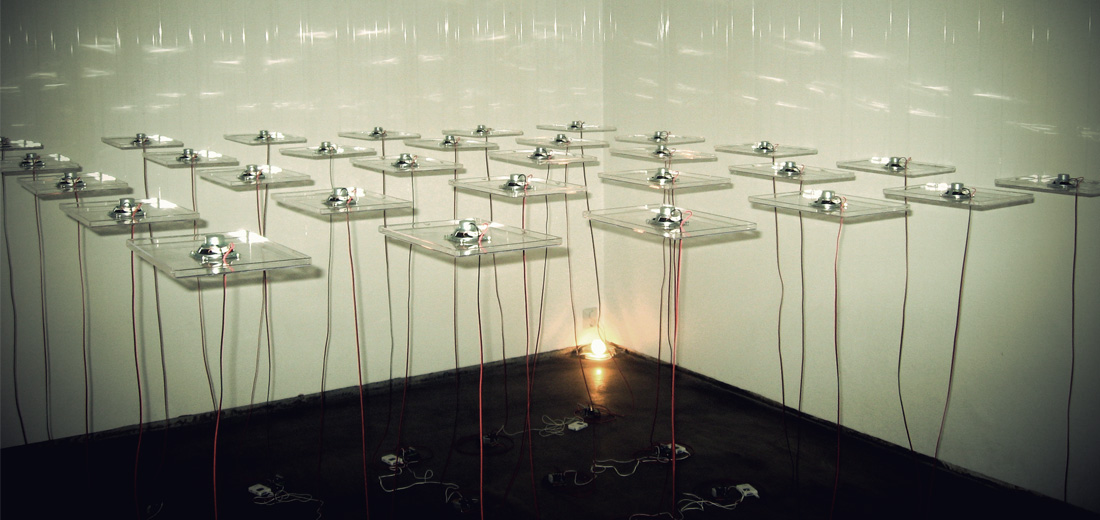 Concept:
So far, I have recorded over 60 reading voices from 24 countries during my travels in Europe, the USA, and Asia. I have collected voices from diverse people, all of which agree with the project's concept. This work is expected to create common values that transcend region, culture, generations and gender. And hopefully it will have the effect that people unite for the environment.