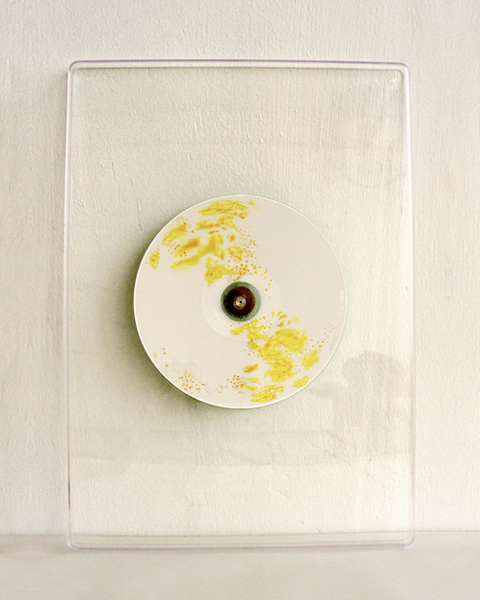 Tree Story Forest
Object
Size: 28 x 20 x 1 cm / 11 x 7.8 x 0.4 inch
Material: Oil on compact disk with 18 tracks recorded
voices reading 'tree story' and acrylic box
Year: 2006, Gallery Babel [ Trondheim, Norway ]
Each CD contains a recording of a voice, reading one of the Tree stories that have been collected from all over the world. Each CD is hand-painted with an image that illustrates the story on the CD.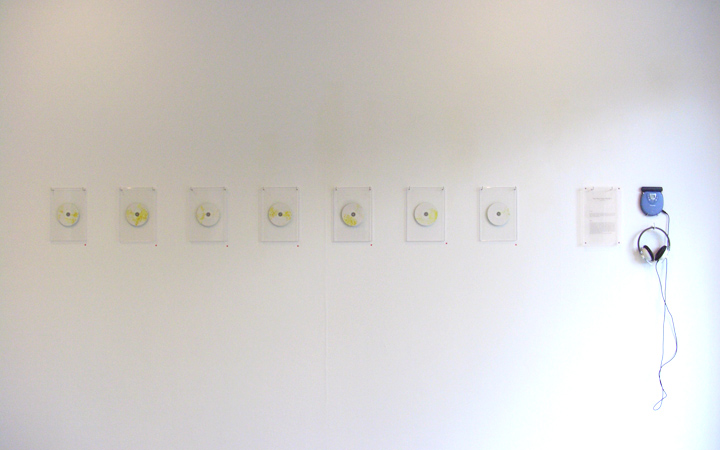 Project:
Tree Story Forest Project:
Sound installation, constructing a virtual "Forest" at inside an architectural space. The work starts a thinking process about the existence of trees and makes the the audience evaluate their ecological relationships. It offers the audience a new perspective and way to view the real Forest.